Coronavirus (Covid-19): resumption of recording sessions
Following a 6-month period when the studio suspended recording sessions, studio owner Sham Heffernan reopened Shamrock in early 2022. Customers are asked to adhere to a number of Covid-19 related safety measures:
ventilation – doors will be regularly opened to supply fresh air to indoor spaces where there are people present
hygiene – customers are asked to use the hand sanitiser provided. 
cleaning – musical instruments should be cleaned regularly and should not be shared. 
display of symptoms – should a customer display symptoms of coronavirus he/she is asked to stay at home, self-test, isolate and phone the studio. The studio will not charge for time lost due to infection after the session is booked
……………………………………………………………………………………………………………………………….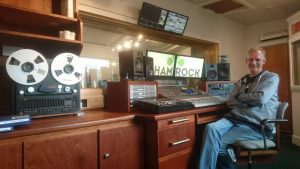 Based at the heart of rural Lancashire, Shamrock Recording Studio could be perfect for your studio project.
Owner-operator Seamus Heffernan is an experienced sound engineer with a professional approach when it comes to audio recording. His preferred system includes analogue multi-track tape recorders to capture that authentic acoustic sound, as well as analogue and digital effects and processors. Digital editing in Avid Pro Tools gets the tracks polished and published to perfection before the final mastered product is supplied on USB Flash Drive or CD-R (or alternative storage medium). Compact Disc duplication is offered at competitive rates.
If you're looking for a professional, knowledgeable engineer and affordable recording studio, please get in touch!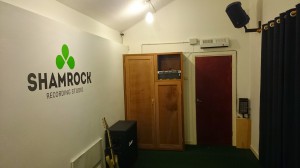 Why choose Shamrock Recording Studio?
Professional, fully equipped studio
Full use of high quality analogue recording equipment
Digital editing and mastering to CD-R format
Highly experienced sound engineer
Perfect for recording acoustic music forms
PA and sound equipment hire
Location recording: we can bring the studio to you
Catering
Rural location
Free parking
Appointments available on request.